Sometimes smart captaincy also more effective than individual performance
We see smart cricket in batting-bowling performances in winning matches. However, in the case of winning the match, sometimes smart captaincy is also seen!
I was referring to today's encounter between Barisal and Chittagong. Here, the style of Shakib's leadership approach was so effective that it was alive throughout the innings. Around two matches were played yesterday and today. Let's simply focus on the captaincy, ignoring Shakib's all-round performance.
Yesterday, where Mujib and Shakib were attacking from the beginning and were 100% successful. Today is a complete change in that place. That is, without following the winning combination system, understanding the situation and making a decision.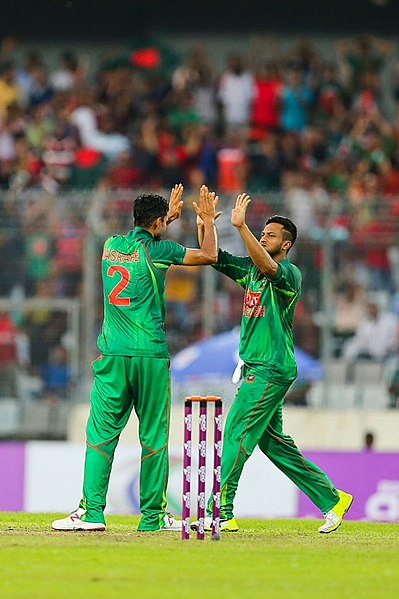 source
---
As the local batsman was at the crease, he went beyond the usual decision and took a slightly different path. Where Howell, Will Jack in perfect form, there was Shakib's target, but the resource was just Mujib's spell!
Therefore, he has to use this resource in the proper time! And that is the goal of success. He brought himself after the first 10 overs of the season where he needed the rest. And he did the rest.
If Shakib maintains this continuity, all the players rising from here, including the national team, have a lot to see. But sometimes I can't find this active Shakib. And when I find this Shakib, most of the time, the match takes over to us! I don't know if this is a mystery.